SAIH
SAIH-SEGURA-INFRASTRUCTURE
Power Supply and Protection
The power supply has been taken, whenever it has been possible, from the national grid network. In the event of any network failure, batteries have been installed that can function continually for up to ten days.
At those points where it has not been possible to connect up with the national grid network, the main source of energy is by means of batteries. Photovoltaic panels are used for their recharge and in some cases there are also wind turbines.
In order to prevent any possible problems caused by surges, they have been fitted with electric protection. They have also been equipped with lightning conductors and other types of protection, for example, antivandal and intruder alarms.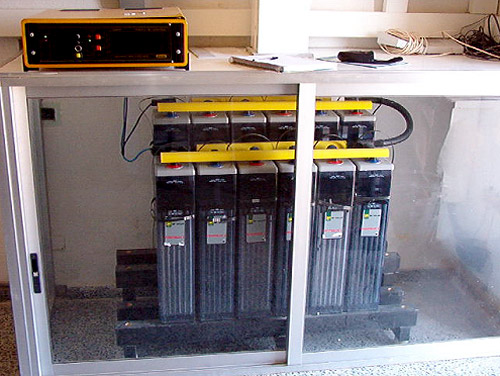 Installation of batteries - Puentes reservoir

Wind turbine